Overview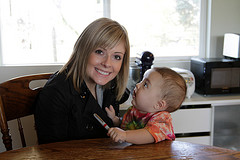 The Family Map Inventories are face-to-face interviews between early childcare or prenatal educators and families.
The interviews identify strengths and risks at home in a respectful way. They establish parent-educator partnerships to help children grow up healthier and happier.
Features of the Family Map
Researched-based
Developed with help from early childhood educators and families
Accompanied by training and technical assistance with experts in early childhood education and social work
Aligned with the Head Start Framework for parent, family and community engagement
Interactive Electronic Data System
Data Reports
Individual Child and Family reports
Agency level Reporting
Three Versions in English/Spanish
Print a brochure to share with colleagues
Early childcare educators trained to use the Family Map can make a difference in children's life-long health. In this 17-minute video, Dr. Leanne Whiteside-Mansell, Lead Developer of the Family Map, explains the early educator's role in preschool toxic stress.